A Rich History of Golf at St. Johnsbury Country Club
Golf began in St. Johnsbury in 1923 when Willie Park, Jr., two-time winner of the British Open designed nine diverse, interesting and singular golf holes for the newly formed club. It would be the last of Park's 60 North American designs due to his ailing health. The installation of the greens was completed by his brother Mungo. In 1992 famed architect Geoffrey Cornish, aided by lifelong member Jim Havers, cradled the original nine in the embrace of nine peripheral holes. While the older holes require finesse, the new nine demand power. Bring your best up-and-down skills to par the outward half, display placement and clear thinking on the way home.
Proud host of the:
1995 and 2006 VGA Men's State Amateur Championship
2003 VGA Men's Mid-Amateur Championship
2009 Vermont Open Championship
2011 Vermont PGA Pro-1Amateur Championship
1996 and 2011 VSWGA Women's Senior Amateur Championship
1997 and 2012 VSWGA Women's Amateur Championship
1998 and 2013 VSWGA Women's Mid-Amateur Championship
2014 Women's Tri-State Championship
Special Thanks to Member Ted Dinkel for the great pictures.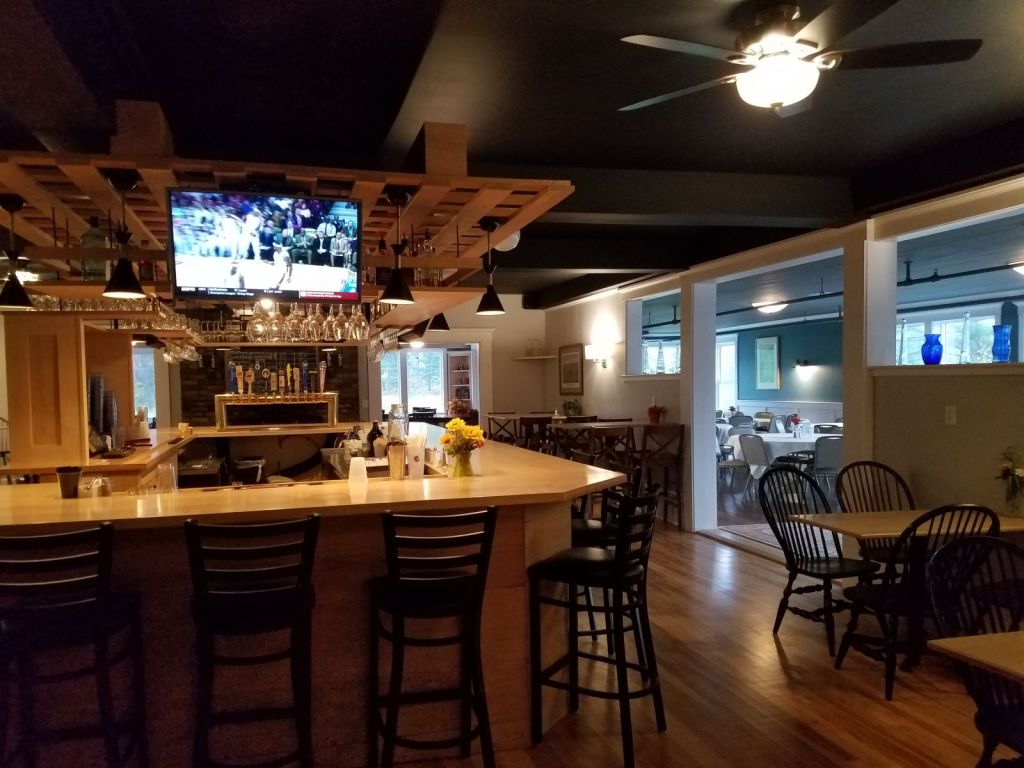 Clubhouse Renovations are Complete and 2019 projects are under way…..
​In the fall of 2017 we embarked on a major clubhouse renovation in all areas of the restaurant and the downstairs locker room areas. The renovation was completed in June of 2018.
A brief overview of the work completed in 2017 & 2018 includes:
A new bar that seats 22 , new banquet room and sunroom dining areas.
Outside deck repaired, new railing installed and entire deck repainted.
Downstairs concrete floors tiled including men's bathroom.
New carpet and furniture in ladies locker rooms & new carpet and refurbished lockers in men's locker rooms.
Large pine trees removed and front of building relandscaped – work to continue in 2019.
Cart paths on Hole 9 and Hole 17 rerouted.
Tree clearing and groming on driving range and select areas of course.
Metal roof on Maintenance building recoated.
During the fall and winter of 2018/2019 our maintenance staff will continue to work on grooming tree lines, thinning areas of brush and improving the lovely views that make St Johnsbury a delight to play.
Clubhouse and grounds upgrades will continue in 2019.